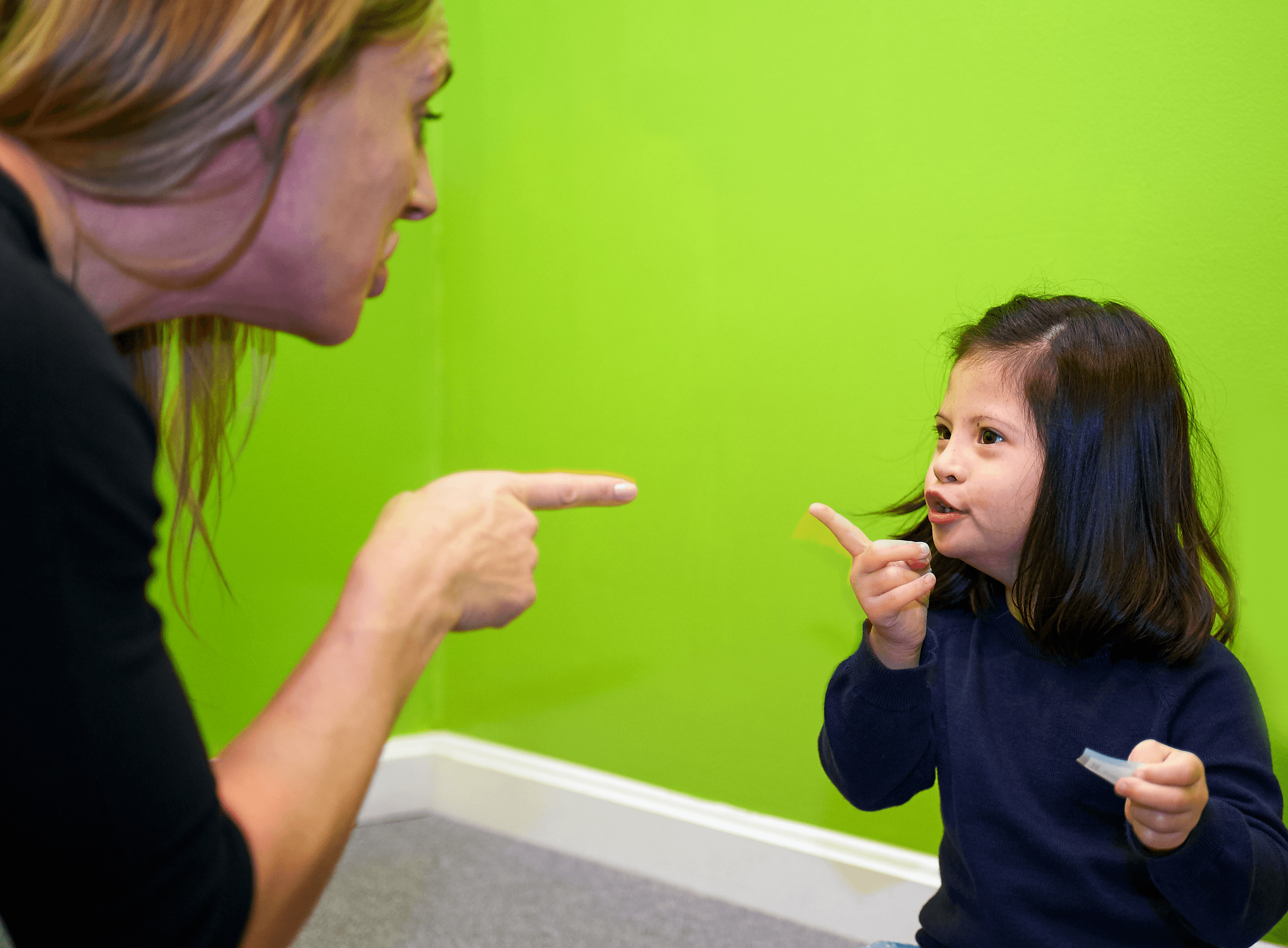 Childhood Apraxia of Speech


Childhood Apraxia of Speech
Services for CAS
Clearly Speaking offers evaluations, individualized therapy, consultations and intensive camps. Clearly Speaking's clinical director, Lisa B. Mitchell SLPD, CCC-SLP has been recognized by Apraxia-Kids as having specialized training and clinical expertise in the area of CAS. SLPs with specific training in motor speech disorders are essential in diagnosing, planning treatment and providing specific, individualized intervention for children with CAS.
Our clinicians have extensive experience with motor therapy and are trained to treat motor speech disorders. Clinicians will assess the nature of the disorder and determine the appropriate treatment methods. A certified Speech Language Pathologist is the professional who makes the diagnosis of CAS. The amount of service depends on many factors. These factors include age, severity of disorder, and patient motivation to name just a few.
CAS is a speech sound disorder that requires specific treatment that targets a child's motor system. The American Speech Language Hearing Association defines Childhood Apraxia of Speech (CAS) as "a neurological childhood (pediatric) speech sound disorder in which the precision and consistency of movements underlying speech are impaired in the absence of neuromuscular deficits (e.g., abnormal reflexes, abnormal tone). CAS may occur as a result of known neurological impairment, in association with complex neurobehavioral disorders of known or unknown origin, or as an idiopathic neurogenic speech sound disorder. The core impairment in planning and/or programming spatiotemporal parameters of movement sequences results in errors in speech sound production and prosody.
Intensive Treatment
Lisa offers one and two week intensive treatment blocks during school vacations and the summer. Lisa will work with your family to customize the intensive treatment best suited for your child. These intensive weeks of CAS treatment are available to any child with a diagnosis or suspected diagnosis of CAS looking to experience immersive motor therapy and jump start progress.
Evaluation for CAS
Lisa Mitchell, SLPD, CCC-SLP is now offering a comprehensive two-day Childhood Apraxia of Speech (CAS) evaluations in our Hampton Falls office only. The evaluation is for families to determine if CAS is part of their child's communication profile or those families seeking additional information regarding their child's present level of performance related to CAS.
When you call Clearly Speaking to set up a CAS evaluation, the office manager will schedule you with three separate appointment dates, which include an observation, direct evaluation and a thirty-minute phone consultation.
The following is a breakdown of each scheduled appointment: First appointment consists of a 15 minute interview, followed by a 45 minute observation/initial assessment of your child in the office.
Second appointment consists of a 1 hour evaluation with a 15 minute follow up to discuss initial clinical impressions.
An extensive report is written within two weeks and mailed out to the family. This report will include details regarding testing, observation, therapy recommendations and goals. Phone consultations will be scheduled two weeks after the initial evaluation to review any questions or recommendations within the report.